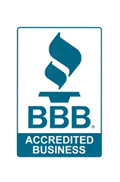 We provide services to help you properly maintain your blacktop driveway or parking lot. Generally, we repair any major cracks and pot holes, apply patches, and then we apply sealer which protects and prolongs the life of your blacktop. This also improves the appearance, leaving a clean, crisp, black appearance. We've been owned and operated by Rich DeSantis for over 20 years. We also provide paving and line striping services.
Why choose us?
We take pride in our work, and genuinely guarantee you will be satisfied with our services.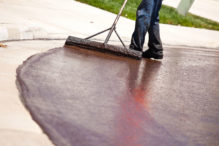 A well-maintained driveway lasts longer and saves you money. Regular maintenance prevents excessive deterioration; Excessive deterioration leads to excessive damage and costly repairs. We will listen to your ideas, and what you might have in mind. Based on the current condition of your driveway, we can make recommendations. Our objective is to help you make the most appropriate decision for your driveway and your wallet. In the end, we guarantee you'll be satisfied with our services.
If you are interested in discussing our services in more detail, or if you would like a free estimate, feel free to contact us or fill out our customer form, and a human will personally get back to you within 24 to 48 hours.